Begin Again – New EP Out Soon!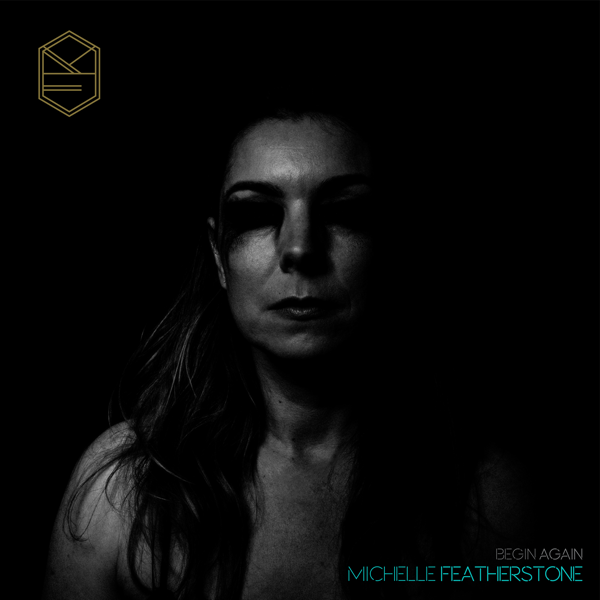 Michelle's forthcoming EP is titled as such because it is in its essence a re-birth of Michelle and her music. A shift away from her singer songwriter style, the EP serves as an opportunity to combine luscious landscapes of internal instruments whilst still presenting the piano as a major force, always reminding of us Michelle's presence.
The soaring intricate melodies are evident throughout 'Begin Again' and a haze of synth-laced ambience fills the spaces left in between. Her lyrics are powerful messages of isolation, intimacy, and desire. 'Begin Again' demonstrates an expressive power and new direction.
Born in Chester, and raised in Cambridge, England, Michelle began playing the piano at age 7 and started composing original music very soon after.  At 22 she moved to Los Angeles and started playing the local club circuit. Her songs started garnering the attention of music supervisors and soon her music was featured in many tv shows.
By 2008 she was signed to a publishing deal at Windswept Pacific.  She has had cuts with French artist Nolwenn Leroy (winner Star Academy) and Danish artist Teitur Lassen.
To date, Michelle's music has been featured on every major US network and has served to enhance the drama on shows such as Grey's Anatomy, Parenthood, Las Vegas, One Tree Hill, Smallville and Ghost Whisperer, as well as document the 'real life' trials on shows such as MTV's The Hills and The City as well as "So you think you can dance", "Biggest Loser" and "America's Funniest Video's".
Not limited to the small screen, Michelle's music can be heard in many films, including "Peaceful Warrior", "Captivity", "Sherrybaby", and Disney's "Bridge to Terabithia".
Her songs and voice can be heard in Trailers (CBS Films 7500) and commercials (Canon Camera, Travelers Insurance) and in 2014 she scored the feature film "Muffin Top."
Always writing and collaborating, Michelle has written and produced several CDs of music, experimenting with different styles and genres: Michelle's new EP "Begin Again" offers this departure from the typical singer-songwriter sound and teams her with producers Jim McGorman and Chris Thompson. Its release is slated for Fall 2015.
Most recently Michelle joined forces with long-time songwriting partner Meg Toohey (The Cold and Lovely) on a children's project entitled "Toozigoots". The CD aims to introduce developmental transitions to kids through a vibrant collection of upbeat songs.
Michelle has also been a reoccurring volunteer at Rock and Roll Girls Camp Los Angeles since 2012.
Discography
Albums:
Fallen Down 2006
Blue Bike 2009
Loved (EP) 2011
Begin Again (EP) 2015
Singles:
Rest of my Life 2007
I'm There too 2007
Good Life 2011
Leaving on a Jet Plane 2012
Compilations:
One Tree Hill, Vol 2 Friends with Benefits 2006
Peaceful Warrior 2006
Sherry Baby 2006
A Girl Called Johnny 2011
The Awesomeness 2010
Stars Don't Sleep 2012
Lost and Found You 2015
• Canon Camera – "We are man and wife"
• Travelers Insurance "Small House"
https://www.youtube.com/watch?v=7iZfaep_LS4
ABC:
• Alias – season 2, #4 "Stay"
• Grey's Anatomy -season 3, #311 Rest of my life
• Family Three Moons over milford #1 108 I will be Fine
• AFV ep 2201 "Good Life"
NBC:
• Las Vegas #2 Premier All that I want
• Las Vegas #2 201 Summertime
• Las Vegas #3 311 Gone for Good
• Las Vegas #5 510 Today
• Las Vegas #5 5dvd Faces
• Knight Rider #1 Good to be alive
• 'Upfronts' 2005 I'm there too
• 'Upfronts' 2005 Sweet Baby
• Inconceivable #1 Promo Sweet Baby
• Inconceivable #1 Premier Sweet Baby
• Inconceivable #1 3 How Can you
• Inconceivable #1 3 Stay
• Biggest Loser Go on my Child
• Parenthood ep2022 "I'm there too"
CW:
• Smallville #3 7 Over You
• Smallville Canceling Christmas
• Summerlands #1 Premier I'm there too
• Summerlands #1 012 I will be fine
• One Tree Hill Stay
• One Tree Hill Looking for Love
• One Tree Hill Back of the Church
• One Tree Hill Sunday
• One Tree Hill Go on my Child
• One Tree Hill God bless the child
• One Tree Hill Coffee and Cigarettes
• One Tree Hill Man and Wife
CBS:
• How I met your mother #1 DVD God Bless the Child
• How I met your mother Careful
• Ghost Whisperer #2 212 I'm there too
• Ghost Whisperer #3 301 I Said
LIFETIME:
• Why I wore lipstick to my mastectomy Movie Tomorrow
• Army Wives ep 411 "Hollywood and Vine"
MTV:
• The Hills #2 It's My Mistake
• The Hills #2 How Can You
• The Hills #2 Stay
• The Hills #3 Tomorrow
• The Hills #3 I will Overcome
• The Hills #5 You're not alone
• The Hills #5 Escape
• The Hills #5 You don't see me anymore
• The City #1 Careful
• The City #1 10 Stories down
FOX:
• Wonderfalls #1 104 Stay
• "So you think you can dance" I'm there too
FOOD NETWORK:
• Rachel Ray Show Man and Wife
FILM:
• Lionsgate – Peaceful warrior "I'm there too"
• Lionsgate – Sherrybaby "Bully"
• Lionsgate – Captivity "I will Overcome"
• Disney – Bridge to Terabithia "Keep your mind wide Open"
• Lifetime – why I wore lipstick to my mastectomy "Tomorrow"
• Lifetime – Acceptance "Good Life"
• Independent – Muffin Top – Composer
ONSCREEN PERFORMANCE:
• One Tree Hill Season Finale Man and Wife
TRAILERS:
• CBS Films – 7500
https://www.youtube.com/watch?v=71vXzDCKqDw